</p>

Cool Talk

online
the information website for Shell employees and their spouses in Dubai


to the information website which is created to share useful/funny/crazy and outrageous stories. Feel free to submit your own experiences - we would love to hear from you!
Ellen van den Bergh
New arrivals in Dubai please contact Helen Leffers if you have any questions regarding Dubai or just to let us know you have arrived.
What's on in Dubai?

Index

Staff Changes - By Ellen van den Bergh

Shell school Damascus will remain open - By Ellen van den Bergh


Gezocht: Gezinnen in het buitenland (survey for Dutch families) - By Ellen van den Bergh


Ministry order on school curriculum - By Ellen van den Bergh


How to Re-register your car - By Helen Leffers
Click here for other cool links:
Welcome/Goodbye to...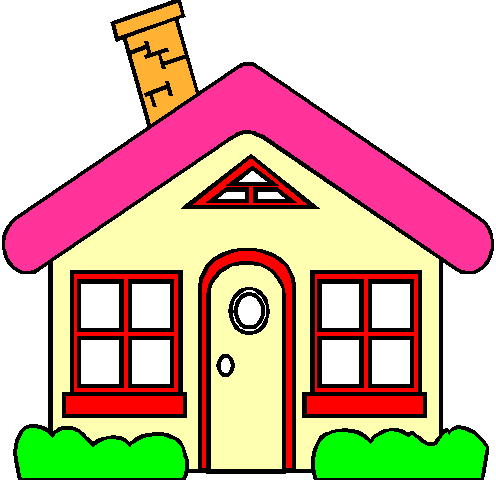 Staff Changes

LEENA KUMAR has taken up the position of Logistics Administrator, with Logistics, General Services Department, with effect from 5 January, 2002.

DAVID PEREIRA will take up the position of Site Superintendent - Queshm Yard, for the EPICM, with effect 5 January 2002.

TONY LODGE has taken up the position of Safety & Standards Advisor, with the Production Operations Department (working offshore), with effect from 8 January, 2002.

AMIR SHABGAHI will take up the position of Maintenance Management SystemsCustodian, with the Production Operations Department (working offshore), with effect from 12 January 2002.

EILEEN BIOTT will take up the position of Receptionist, with General Services Department, with effect from 12 January, 2002.

ALEX WORTHINGTON will take up the position of Site Superintendent - Mussafa Yard in Abu Dhabi for the EPICM, with effect from 12 January, 2002.

ROGER GLOAG will take up the position of QA/QC Construction Supervisor -Mussafa Yard for the EPICM, with effect from 19 January 2002.

AUDREY WILLET - Joins PD Oman 22 January, 2002.

ANDREW JAMES - Joins SEPCO, New Orleans, USA, on 1 February, 2002

BEATRICE RUEDA - Joins Shell Sarawak, on 16 February, 2002


Shell school Damascus will remain open

We are very happy to announce that the Shell School in Damascus, the Al Kafilah school, WILL REMAIN OPEN. Please forward this message to all expats who might be interested in Damascus as posting!!!

Extract from the GM's letter:

'Having received the report made by the Group Education Advisor, following his visit last week, I am pleased to announce that the Al-Kafilah school will not close as previously planned in mid 2003. The said report has identified the advantage of the merger with the American School from the social angle but also pointed to a significant academic gap between the IPC and the American curriculum currently applicable at DCS. As a result of above decision, we aim to move the school from its current premises to a new one by mid 2003 with the objective of better educational environment and facilities being available. Current and future employees will continue to have freedom of choice between enrolling their children at either Al-Kafilah or any other school in Syria. Discussions with Damascus Community School (American School) will continue on the possible introduction on Dutch Language/Culture classes at the Middle & High school in anticipation of making the DCS more attractive and suitable
for the parents who wish to stay close to their elder children. On this aspect, the Head of School/Dutch stream will continue the dialogue with DCS staff and input from the parents is welcome.

The Al Kafilah School is the third Shell school in size; it is a relatively small school with 60 students (35 Dutch & 25 British). In September 2001 they have introduced the International Primary Curriculum (50% Dutch, 50% English) very successfully. Parents & children all appreciate the cosy atmosphere and the quality of education given of the school.

"Gezocht: Gezinnen in het buitenland.

Ik ben een Nederlandse schrijfster in Canada en ben op zoek naar gezinnen met kinderen in de leeftijdsgroep acht tot twaalf, die in het buitenland wonen of gewoond hebben. In dit boek staat de buitenland ervaring vanuit de kinderen gezien centraal. Bent u, of kent u een gezin in het buitenland dat het leuk vind om hun ervaring te delen, dan hoor ik graag van u. Voor meer informatie kunt u mij (Martine Klaassen) bereiken via: wereldkidz@hotmail.com"

Beschrijving van het boek: Het gebeurt steeds meer. Nederlanders die naar het buitenland gaan. Voor een paar jaar of voor altijd. Even kijken wat de rest van de wereld te bieden heeft. De huisdieren worden ondergebracht bij familie. De meubels opgestapeld in een grote container. En de kinderen? Die gaan gewoon mee.

Kleine wereldburgers zijn het; de kinderen van expats en emigranten. Op jonge leeftijd hebben ze veel meegemaakt en veel gezien. In het buitenland is immers elke dag gevuld met nieuwe ontdekkingen. Zo weten deze wereldkidz dat niet alle jongens en meisjes op de wereld hagelslag op hun brood doen. Zo weten ze dat niet iedereen Nederlands spreekt en dat in sommige landen je naar school een uniform draagt.

Terwijl de ouders zich storten op hun werk, het vinden van een goede dokter en gefilterd water, gaan de kinderen op avontuur. Eindeloze verhalen zijn het resultaat. Verhalen over anders eten, vreemde talen en gebruiken. Verhalen over het vangen van exotische insecten in de tuin en over landen waar het zo heet is, dat de mensen 's middags een dutje doen. In dit boek staat de buitenland ervaring vanuit de kinderen gezien centraal. De feiten worden afgewisseld met verhalen geschreven door de kinderen zelf. Dit zijn de ervaringen en de verhalen over wonen in een ander land die wereldkidz met kinderen in Nederland willen delen zodat zij, ook al is het maar in gedachte, even in het buitenland wonen.

Gulf News - January 2002
Ministry order on school curriculum

By Haya Farouk Al Ras

Community schools in the UAE adopting the curricula of their home countries will have to teach Arabic language and Islamic studies in two years' time.

This is dictated by an administrative decision issued by the Ministry of Education and Youth recently, said a senior ministry official. Dr. Arif Al Sheikh, Director of the Educational Services Department at the ministry, told Gulf News yesterday: "According to administrative decision No 623/2 issued by Dr. Jamal Al Muhairi, Undersecretary of the ministry, community schools must teach all their pupils the Arabic Language. Islamic Studies will only be compulsory for Muslim students studying in such schools.

"He added that the two subjects would be taught in accordance with a special curriculum set by the ministry for community schools. "When the decision was taken, we asked the text book and syllabus department at the ministry to prepare a special curriculum for Arabic Language and Islamic studies within two years." Dr. Al Sheikh said the ministry had previously imposed the teaching of the two subjects some years ago for pupils of grades 10, 11 and 12 in the British and American curriculum private schools system.

Now, according to the new decision, in two years time British and American curriculum system schools will have to take the same exams set by the educational zone in the two subjects for grade 12 of all the private schools at the same time as those other private schools.




"This means grade 11 and 12 pupils of this year will be exempted from the unified exams, but this year's grade 10 pupils will have to take these new, unified educational zone Arabic Language and Islamic Studies exams," he said.

For anyone like us, that has been here for a year and now has to re-register their car with the Dubai Police take heart; it can all be done at the new 'Tasjeel' just off the Sheikh Zayed Road by Interchange 4. (If you approach the Interchange from Interchange 3 then it is on your left hand side.) You don't have to be the registered owner to do this, you just need to take the following 'paper work' with you.

1. A renewed copy of the car insurance in Arabic.

2. A copy of the passport and residence visa of the registered owner of the car. ( I didn't have to show a copy of the driving licence, but I took one just in case!)

3. The expiring Registration card.

All cars unless brand new, have to have a certificate to say that they have passed the specified 'brake and exhaust fumes' test. This can be also be done at the 'Tasjeel' before you go to do the registration. You just drive in, show your 'old' registration card at the gate and you are given a note to go with it. Then you drive through to the service area, leave your car with the 'old' registration card and the keys and go to sit inside in the waiting area until your name is called. Your car keys are then returned to you and if the car has passed! You pay 50 dirhams for the certificate. You then go to the other side of the hall to have the application form typed out in Arabic. The cost of this is 10 dirhams.

Take the application form to one of the Police counters in the same hall, (there is also a ladies counter which I found very useful!) and pay 330 dirhams for the registration. You then have to wait for the new card to be printed and that's it. You will find your car outside in the parking area behind the inspection bay. I did notice that you were able to get something to drink/eat in the same building but as I didn't have to wait that long, about 45 minutes in total, I didn't have time to sample the coffee!

Opening times of the Tasjeel are:-
Saturday to Wednesday: 07-00 to 15-00.
Thursday 07-00 to 14-00.
By: Helen Leffers
1/4/01 From Marleen Peeters
"When I did it 4 weeks ago I did not need an Arabic version of the insurance letter. However it is VERY important that the insurance is valid for another year. I bought a second hand car so the registration and insurance are out of sink. I paid 330 dirhams for only 4 months registration since that was the time the insurance was valid for."
---

Pay your traffic fines online:
---

Saturday, February 09, 2002